Posting for Library Director Position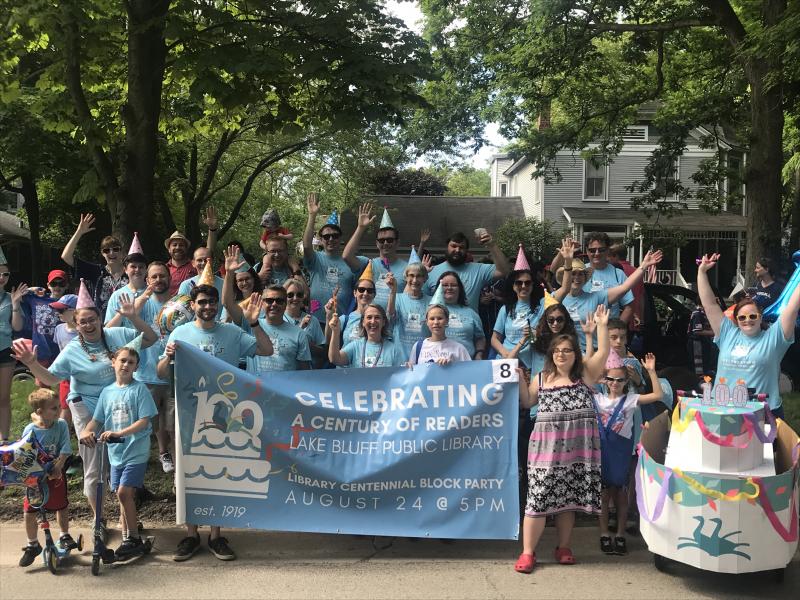 The Board of Trustees of the Lake Bluff Public Library are seeking a creative and forward-thinking librarian to serve as our next Library Director. The library is situated in downtown Lake Bluff, along the beautiful North Shore of Lake Michigan.
The Mission of the Lake Bluff Library is to act as a vibrant community center that provides materials and services to enhance individual knowledge, offer personal enjoyment, expand technological resources, and facilitate civic interaction. (Mission Statement, approved by the Board of Trustees in May 2013)
The ideal candidate will be a leader who thrives in a highly collaborative team environment where flexibility, adaptability, transparency, and creative problem solving are a must, and a high level of cross training and overlap is expected of all employees, including the Library Director.
Key to this role will be building on the strengths of an excellent staff, continuing established connections with civic partners, and the open dialogue the library enjoys with community stakeholders.
About the Lake Bluff Public Library
The library serves 5,600 patrons from across the District as well as children who are non-resident students in our local schools. Lake Bluff is known for its small-town charm and a casual, comfortable lifestyle. The library has an operating budget of approximately one million dollars annually, a stellar staff of 12 FTE, a 9,000 square foot building with adjoining space for the Lake Bluff History Museum, and a book bike that travels to the parks and the Farmers' Market during warm weather months to facilitate book circulation in a fun and friendly way.
The Lake Bluff Library is also supported by active Friends and Foundation groups.
The Library Director operates with a high level of independence but also reports to a 7-member elected Board of Trustees. Qualifications for the position include a Master's Degree in Library Science from an ALA-accredited program.  Five (5) years of related work and three (3) years of supervisory experience are desirable.
The candidate must possess a high level of emotional intelligence, keen awareness of library fiscal matters, and strong leadership capabilities. They must provide the proper setting for the recruitment, development, and evaluation of patron-focused employees and they must maintain a healthy work environment. The Director must have excellent communication skills and set a good example for professional development through attendance of workshops, conferences, and continuing professional development.  
Salary, Benefits & How to Apply
This is a full-time, exempt position with a salary range of $90,000-$105,000. The library also offers a generous benefits package including paid health insurance and participation in the Illinois Municipal Retirement Fund.
Please submit your thoughtful cover letter, concise resume, and the contact information for at least 3 professional references using the form below. Applications will be accepted through September 30.
Local Information and Links
Lake Forest/Lake Bluff Chamber of Commerce